At Leeze in Havixbeck & in the home office, up to 30 people and three four-legged friends work daily in the workshop, production, sales & back office towards the big goal:
To build perfect wheelsets and offer you full service!
Over 10 years of wheel expertise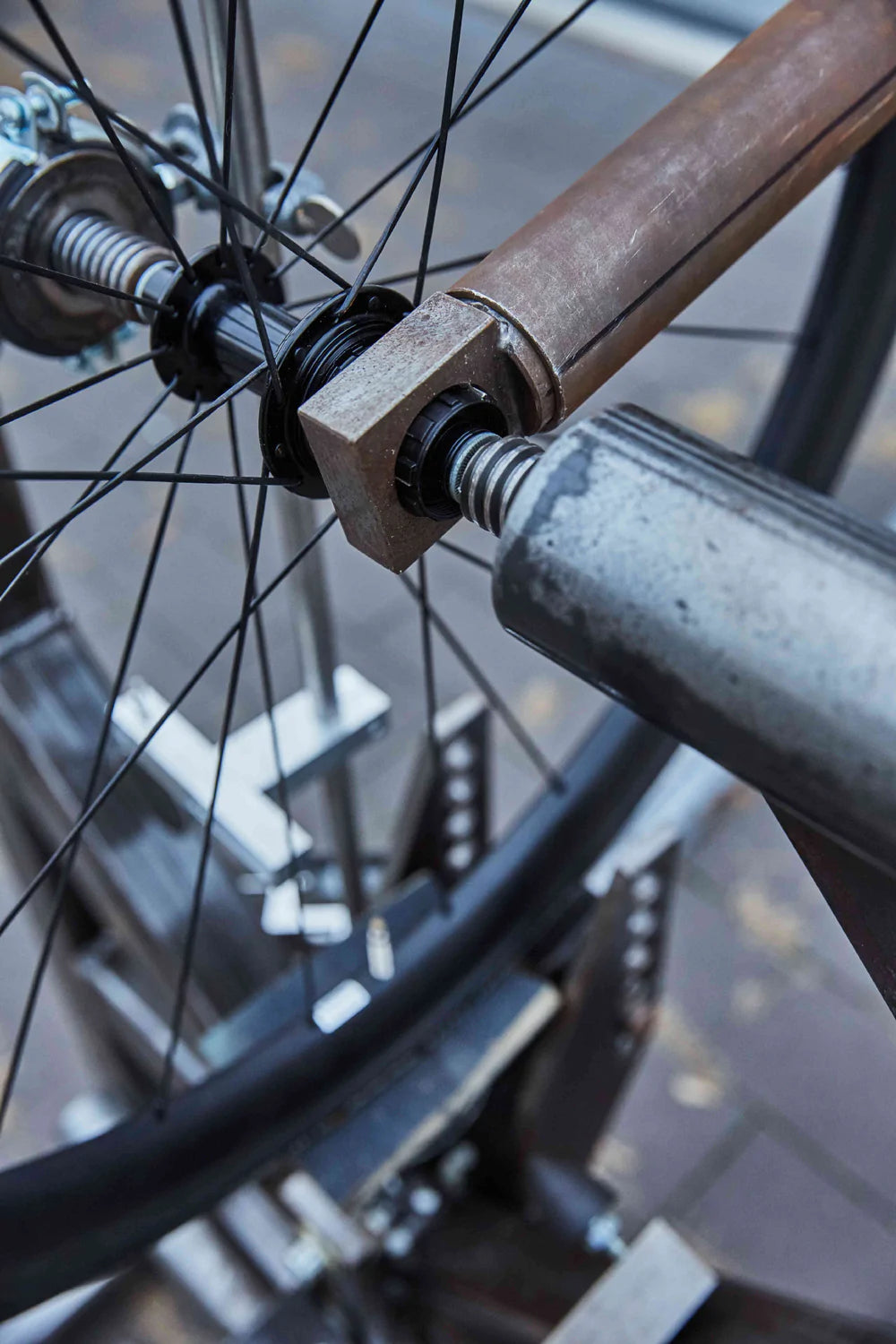 HOW IT ALL STARTED
Having met during youth athletics, our two founders Frank and Florian quickly identified a second common passion: cycling. The two of them spent many hours together in their living rooms, tweaking and tuning their bikes wherever possible. In particular, they always focused on wheel technology. They began to research and modify it down to the last detail. At some point it became clear that this could also be a professional future. 
THE FOUNDATION
At the beginning of 2012, the two ventured into self-employment with the founding of Leeze. Their choice of name reflects their close ties to their home city of Münster, Germany's No. 1 cycling city. "Leeze" means bicycle in the old Münster language Masematte. By the way, it is pronounced like "Lehtze" and not "Lease" in English.
After Frank and Flo were still able to work mainly within their own four walls alongside their university studies during the early days, their own premises became increasingly necessary. In particular, a separate room for the Holland Mechanics truing machine was urgently needed.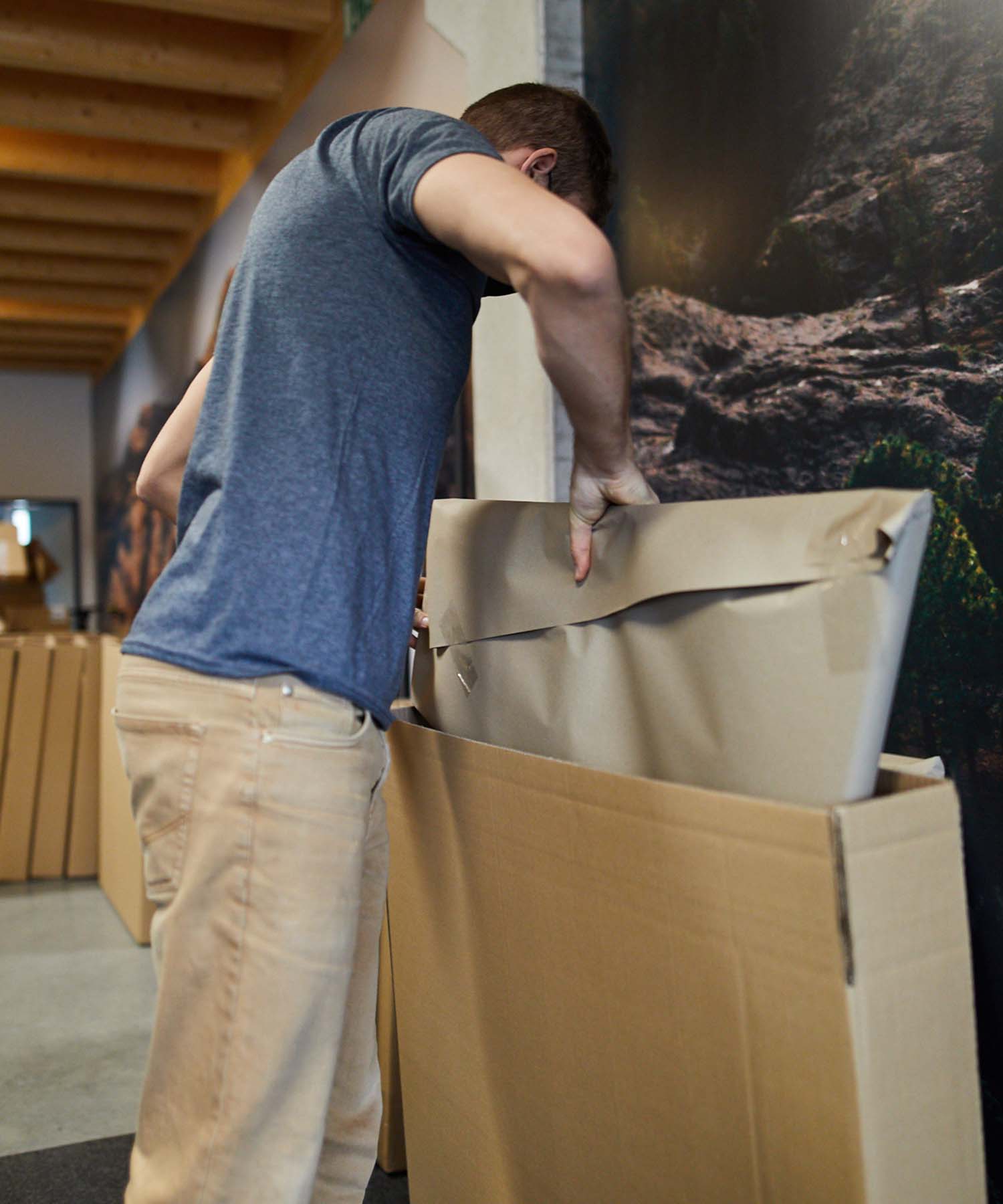 THE MOVING
In 2015, the three moved into a rented property with production, storage and office space. This was quickly followed by an expansion, first of the office space and a little later of the storage space. Over the years, further steady and healthy growth followed, so that it was time to think about more. So the basis for further growth was constantly refined.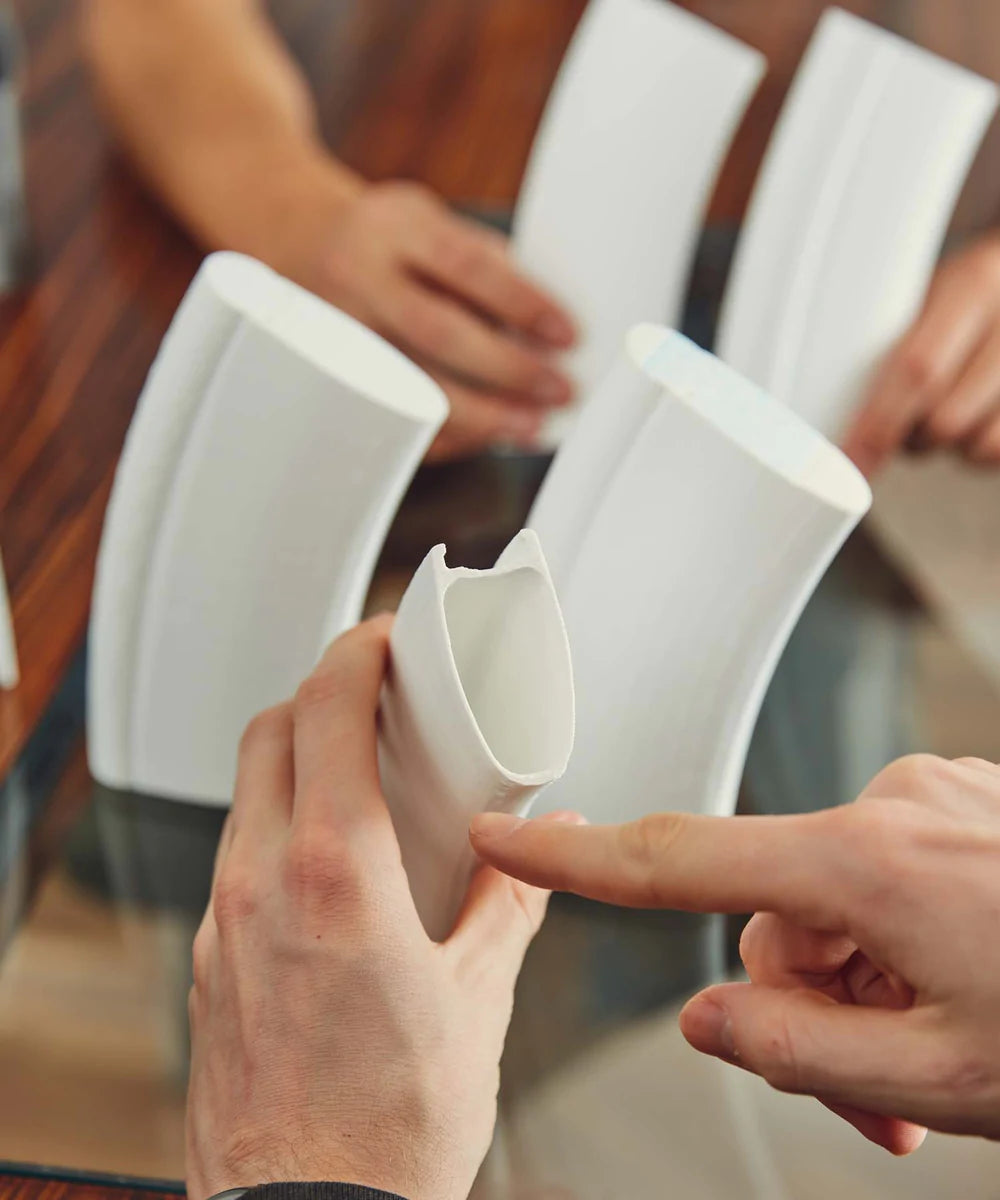 GROWTH
While the developments for a new, unprecedented wheel generation began together with Eric Helter as an experienced development engineer, there was an increase in personnel in marketing and shortly afterwards also for our complete wheel service. Leeze has been officially registered as a training company since August, and Alina has been with us ever since, first as a hard-working trainee and now as a permanent employee with active support.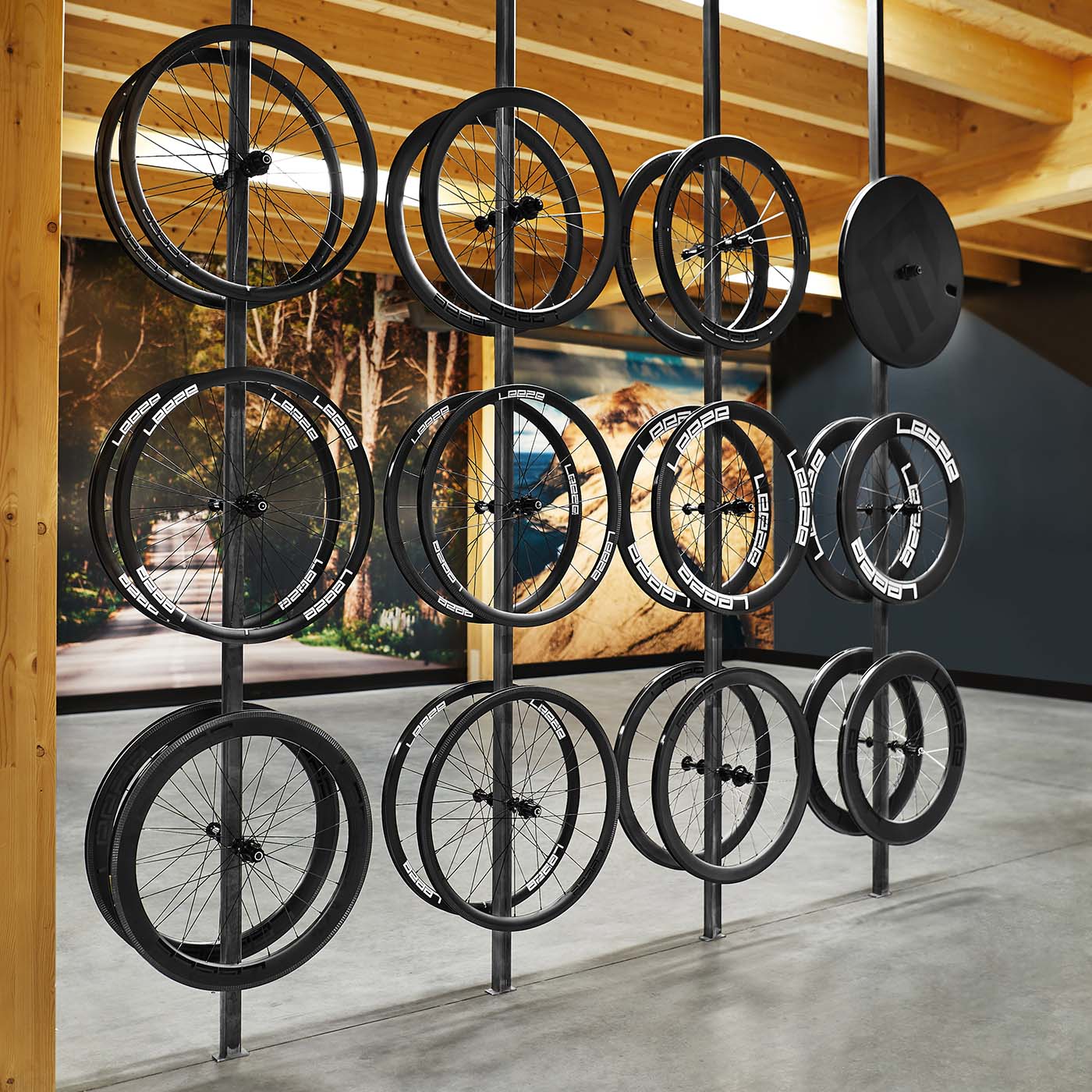 NEW PRODUCTS & BUILDINGS
The developments of the new wheelset generation have been completed and the first models have passed the wind tunnel, laboratory and calculation tests as well as the road tests more than satisfactorily. The WASO- and WSTO-Technologie are now at the forefront of Leeze products. A qualitatively comparable product in this price category does not exist on the market yet, an absolute milestone.
With the increase in personnel, the establishment of our own service workshop and the expansion of the storage area that is necessary due to orders, a new major project is on the agenda for 2019: the new building. Not far from our current location, our own building will be completed and we will soon be moving into it.
Here, in addition to the existing business areas, a separate bike store with high-end products for road bikes and MTBs and space for further growth are planned.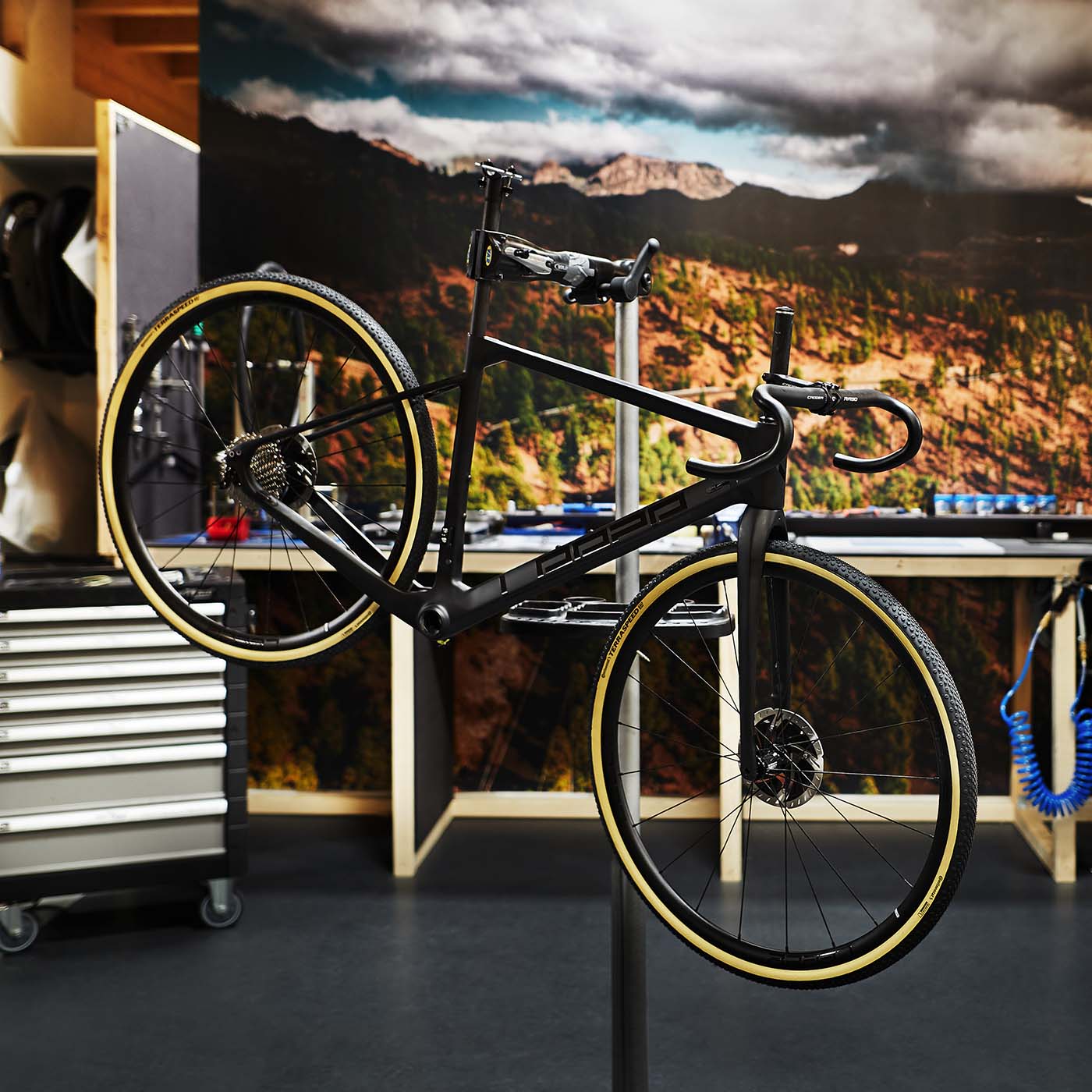 2020 – The genesis of our Bike Store
Around the middle of 2020, after a few delays, we were finally able to move 150m further into our own building. Here we have enough space for the Leeze Bike Store to present our wheels and bikes and to advise you accordingly. Connected to the Bike Store is also our significantly enlarged service area. This allows us to build our own Leeze AERO ONE and Leeze GRAVEL ONE bikes according to customer requirements in addition to our workshop service for customer bikes.
2021 - Growth in spite of Corona
In 2021, we were again able to grow strongly and further strengthen our brand despite the ongoing Corona pandemic. The additional production and storage space gained last year is fully utilised and needed.
Our wheel sets from the BASIC product line have been particularly popular and have contributed enormously to our growth. But not only our customers are convinced, our wheelsets also convinced in various tests of well-known German cycling magazines, such as the CC 50 Disc BASIC, which won the test in TOUR Magazine. This makes us very proud and confirms once again that our Leeze wheels are an indispensable part of cycling. 
Also worth mentioning here is the local expansion with the E-Bike Store Havixbeck at our old location.