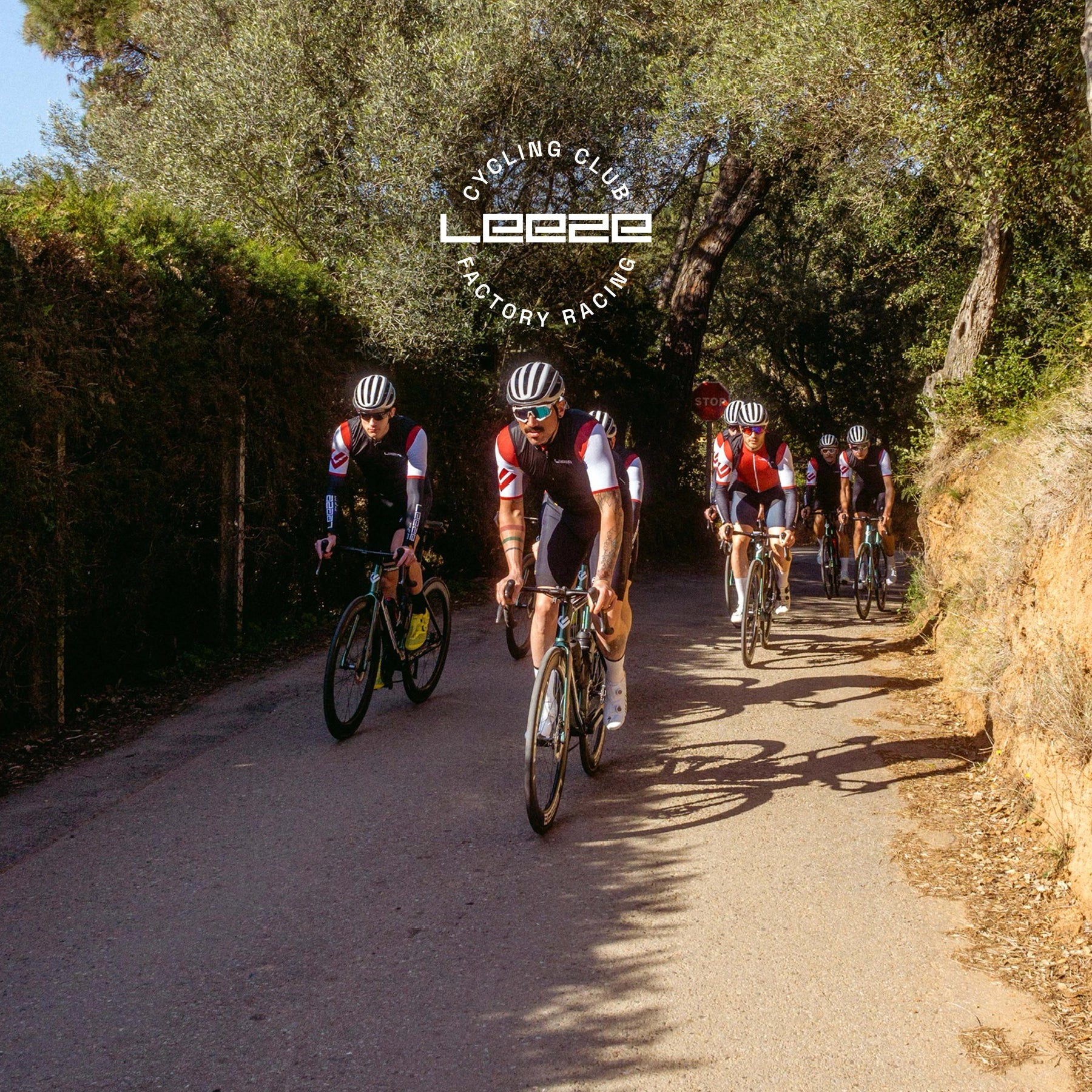 Leeze Factory Racing
Our Leeze Factory Racing Team is the most successful racing team in the Münsterland region and has already achieved 8 victories and 60 placements in the first half of 2023 alone.
A total of 14 riders start in the red Factory Racing jersey. Since this year, the team has been focusing fully on licence races after many successful years in the German Cycling Cup. Occasionally, our riders can also be found in cross and gravel races.

Leeze Cycling Club
The Leeze Cycling Club emerged from the Leeze Team by tinteistbesser.de Jederman Team for the 2023 season and is open to new members all year round.
The LCC forms the basis for combining our passion for the sport - regardless of whether it's in racing action, a relaxed ride or a bikepacking trip.
Cooperation with selected content creators and athletes
Leeze & Community
Leeze sponsoring
Supported Clubs & Teams
You also want to be sponsored by Leeze?
Leeze specialises in meeting the needs of passionate cyclists who are looking for high quality wheels to pursue their passions. We are proud to offer a wide and multiple award-winning assortment of wheels tailored to the different needs of our customers.

We are constantly on the lookout for suitable clubs, teams, people or other cooperations that fit Leeze and with whom we can achieve great things together. We look forward to your enquiry!