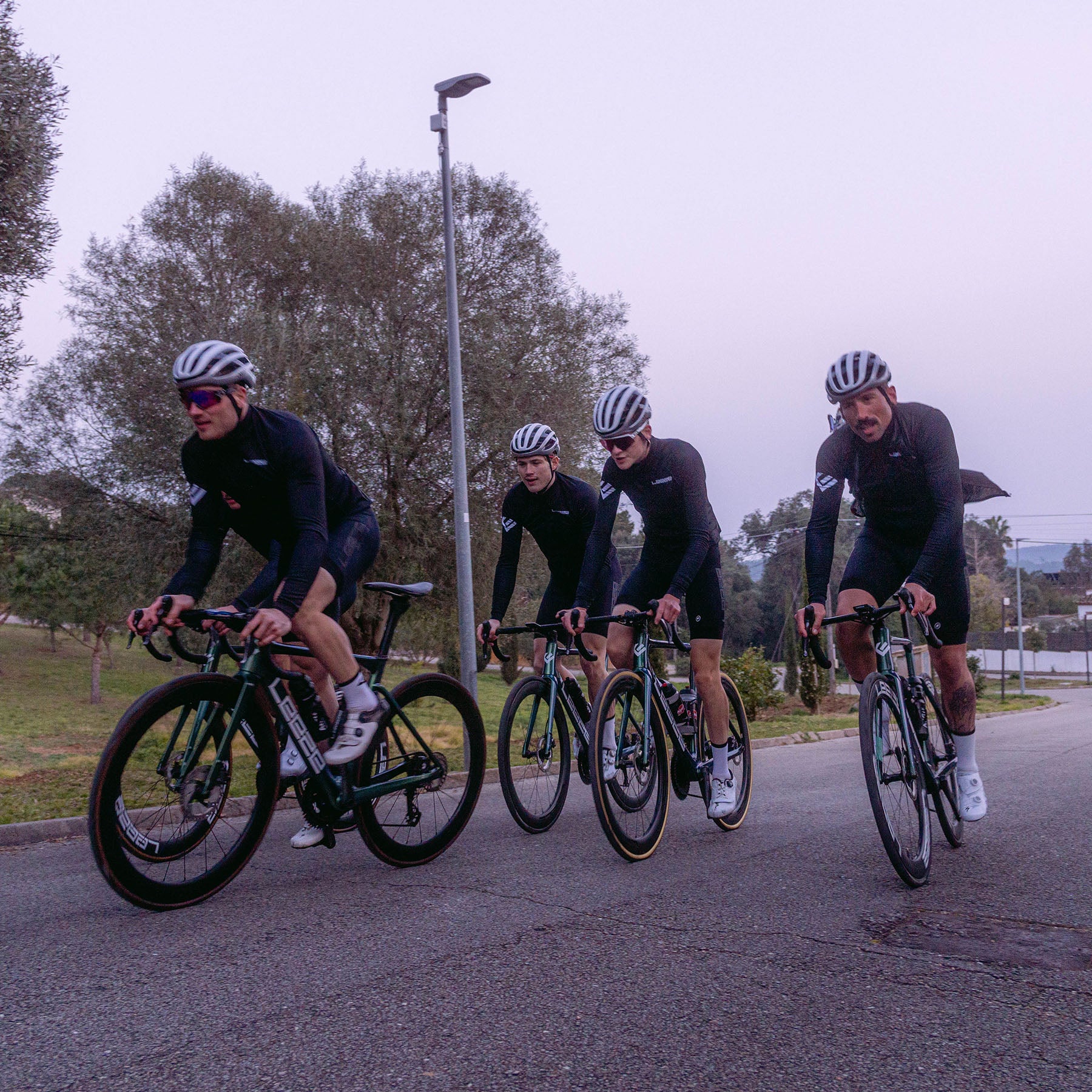 "Leeze Team bytinteistbesser.de" becomes "Leeze Cycling Club"
From the existing community emerges the Leeze Cycling Club, with which we create a platform for our shared passion for cycling.
TheLeeze Cycling Club will be the basis to combine our passion for the sport - no matter if it's a race, a relaxed ride or a bikepacking trip.
Pursue Your Passion
Advantages of the Leeze Cycling Club
Regular Rides: The Leeze Cycling Club offers at least one ride per month. This allows members to meet regularly, ride together, and share their passion for cycling.
Participation exclusively for members of the LCC and Leeze Factory..
Many options: The club organizes different types of rides including Leeze Factory Rides, LCC Rides and Gravel Rides. This offers members a variety of routes and riding experiences.
Organized attendance at events: The club also organizes participation in external cycling events such as the RTF "Toller Bomberg". The entry fees are covered by the club, which gives members the opportunity to participate in high-profile events and take on new challenges.
Exclusive Insights: On certain rides, there is the opportunity to take a look behind the scenes at Leeze and get to know the production facility.
Giveaways and betting games: The club organizes special giveaways and betting games related to events such as the Tour de France. This offers members the chance to win prizes and demonstrate their expertise.
Club-Benefits: As a member of the Leeze Cycling Club, additional benefits such as exclusive discounts on products, services or events can be claimed. Learn more in the membership package