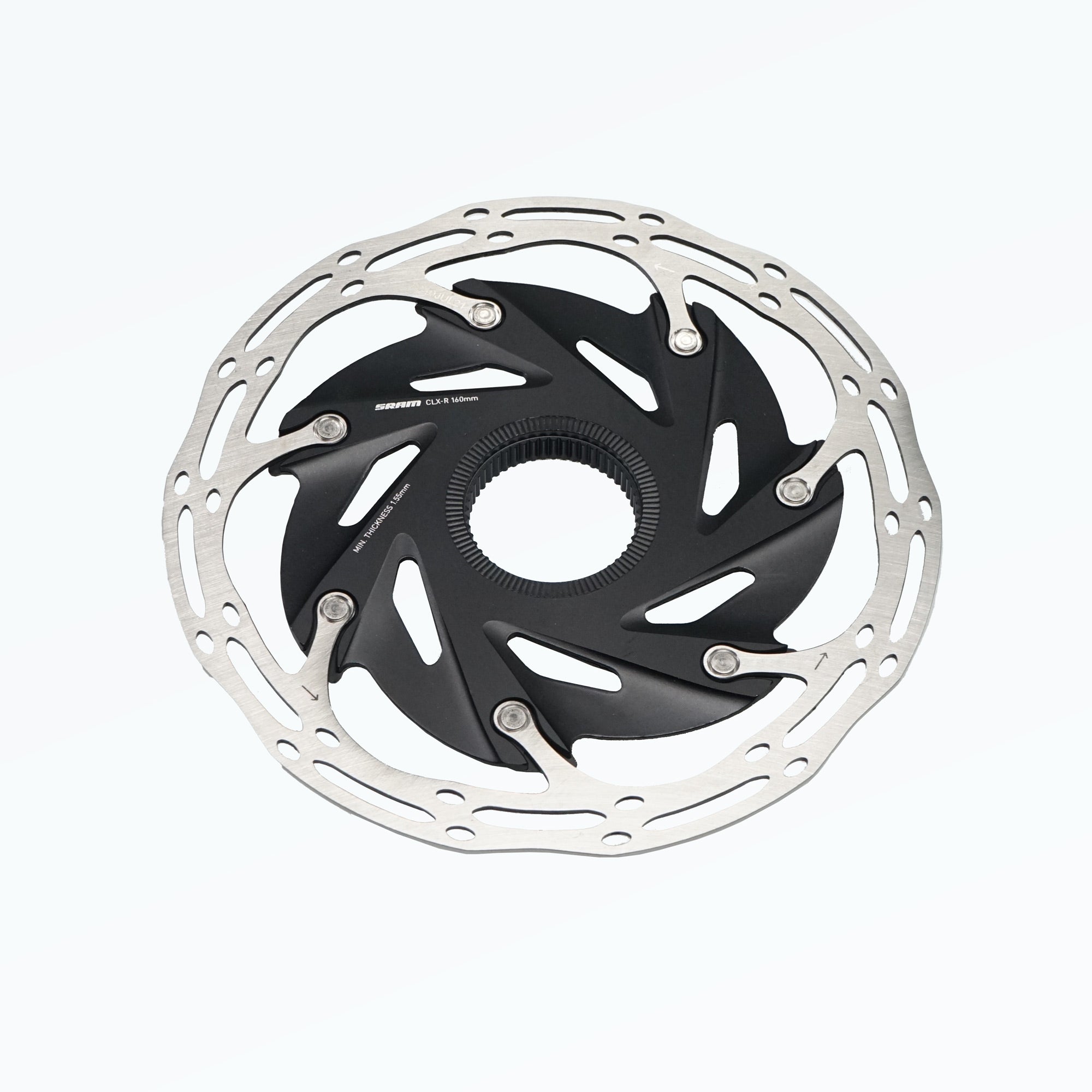 SRAM Brake Disc Centerline XR
Pickup available at Leeze Bike Store
SRAM Brake Disc Centerline XR
No / 140mm
Leeze Bike Store
Hohenholter Straße 25
Leeze GmbH
48329 Havixbeck
Germany
+4925075499699
Only 4 units left
Discover the new and optimized design of the SRAM brake disc Centerline XR two-piece Rounded Edges Centerlock. With an expanded friction surface, it offers impressive braking power and effectively reduces brake fade. The newly designed aluminum spider ensures improved heat dissipation and has outstanding aerodynamic properties. Thanks to the 7-point mounting of the friction ring vibrations of the disc have been effectively reduced, resulting in a significant reduction in noise during braking.
The rounded edges on the top of the disc not only guarantee maximum safety and minimize the risk of injury, but also comply with the strict guidelines of the cycling world governing body UCI. In addition, they facilitate the installation of the wheel, as the rounded top prevents jamming in the caliper.
The brake discs are regularly included with your new wheelset, but you also have the option to have the brake discs including Leeze Centerlock lock ring mounted by our service staff.
Scope of delivery: 1x SRAM brake disc Centerline XR (without lockring) or 1x SRAM brake disc Centerline XR & 1x Leeze Centerlock lockring